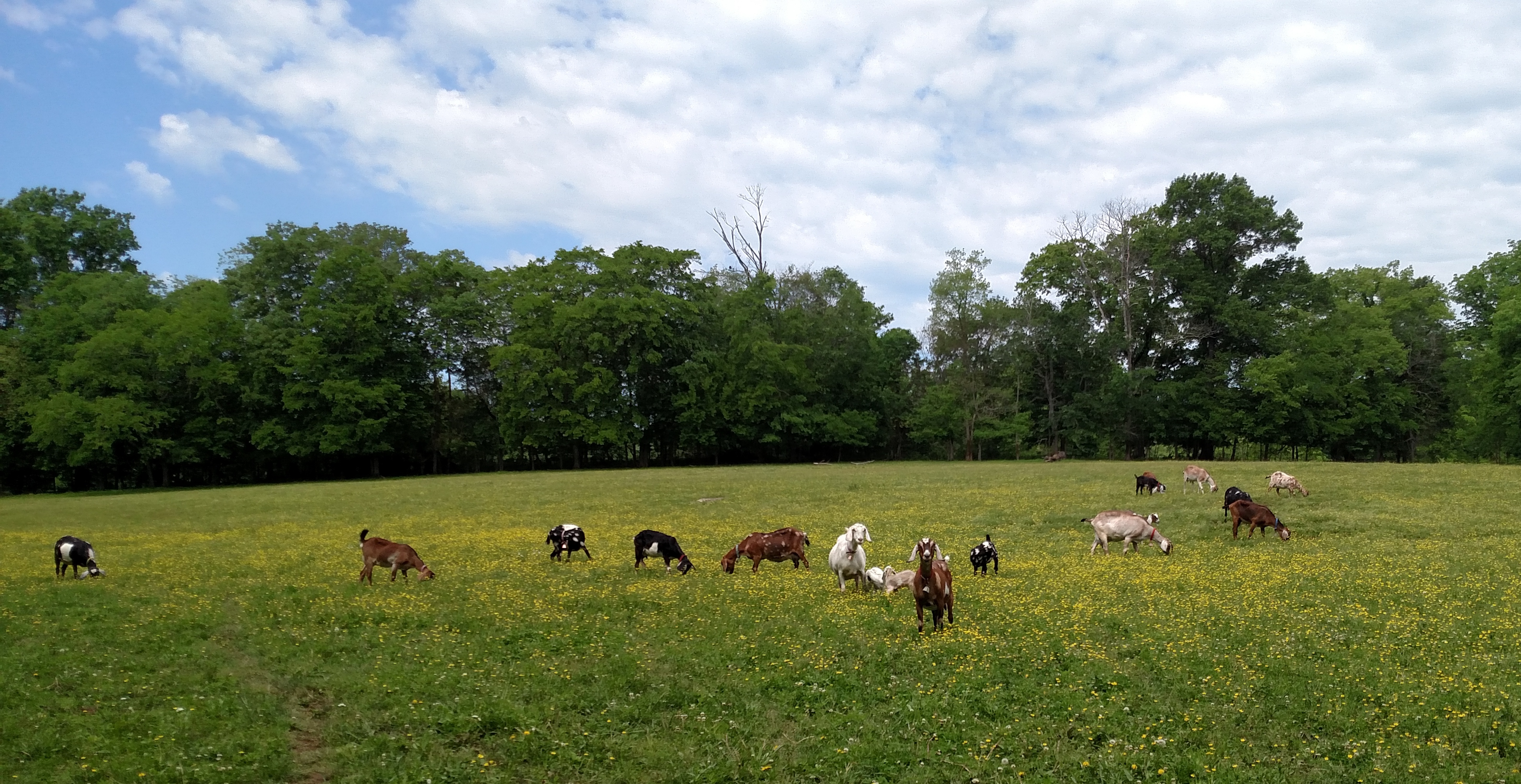 And He hath brought us unto this place and given us this land, even a land that floweth with milk and honey.
Deut. 26:9.
...now arise go over this Jordan...unto this land. Joshua 1:2
Welcome to Crossing Jordan Farm. We are a small, family farm located on 23 acres in Columbia, TN. Here at Crossing Jordan we raise purebred, registered Nubian goats. About 14 years ago we became interested in goat's milk for health purposes. We purchased three does and discovered not only the health benefits of their milk, but, also the pleasure of their company. They have wonderful personalities and each one is different. They are very entertaining and very affectionate. We've come to understand that our farm could never be without, at least, a few goats!
All of our goats are registered with the American Dairy Goat Association. We vaccinate yearly and worm our goats, as needed. We feed the goats a 16% goat ration mixed with black oil sunflower seeds. Loose minerals and baking soda are always available to them. We strive to maintain an healthy herd. Not only are the goats pets, but we also have much invested in them.
We have quite a few other animals at Crossing Jordan Farm as well. There are four donkeys, Emma, Ellie Mae, Ziggy and Tessa. There are three horses, Chance, Candy and Fancy. We have an Australian Shepherd, Cowboy, who keeps everything in line around here on the farm. We have a 12 year old Chocolate Lab, Cocoa, who is now retired and spends her days napping on the porch. There are also 5 Jersey Cows, several barn cats, two beehives and a henhouse full of chickens.
Please, feel free to contact us with any questions about goats. We hope you enjoy our site.